INDIA Tours customized to meet your requirements!
Cost includes ALL airfare, hotel, buffet breakfast, English-speaking expert tour guide,
air-conditioned coach transportation, and all taxes, transfers & charges.
Cost for a 20-day Tour starts from $US 3175 ($TT 22,275) for those in the US, Canada, and EUROPE.


For Caribbean residents with US VISA, cost starts from $US 3675 ($TT 25,750)


For Caribbean residents with no US VISA and who must include London in the
flight itinerary, the cost starts from $US 3975 ($TT 27,850)
VISIT OUR FACEBOOK PAGE:
https://www.facebook.com/CheapCaribbeanFun
and our WEBSITE:
http://cheapcaribbeanfun.com
We will arrange your flights from any part of the world to India.
You can select your lunch & dinner meals from India's incredible cuisine, with advice and suggestions from your local guide. Or, we can provide quotes for lunch & dinner that will
be included in the cost of your vacation package.
DELHI, MUMBAI, JAIPUR, RAJASTHAN, KERALA, TAJ MAHAL, AGRA,
RISHIKESH, and HARIDWAR are included in the basic tour package.
You can add or delete from this starter itinerary, or you can create a totally new itinerary.
Tell us where you want to visit and we will prepare an itinerary and cost.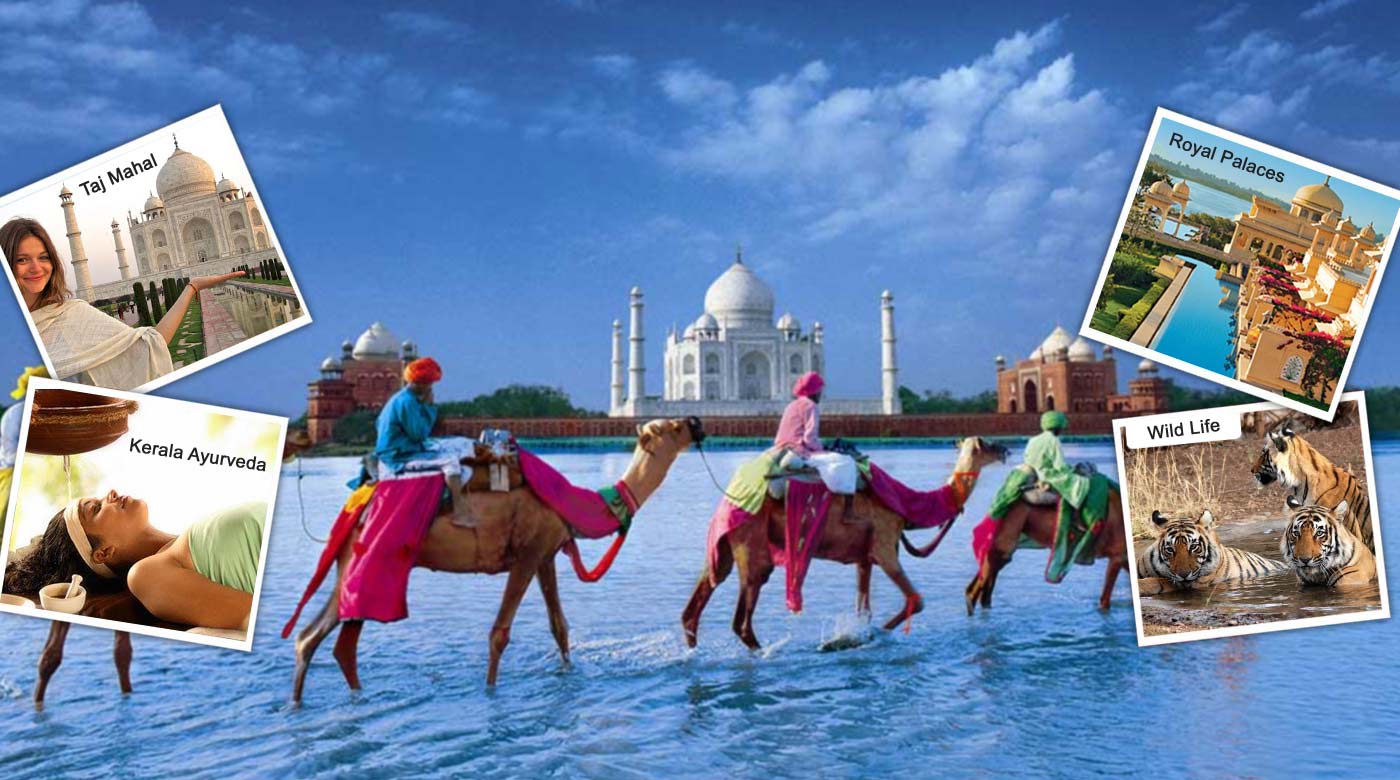 Tours can be customised for anyone: one person or several or groups.
Tour duration varies from a minimum of 10 days to as long as you wish.
We can arrange a tour for you within two weeks: Call us today and you travel in 2 weeks!
Special Pilgrimage tours can be customised for your spiritual journey to India, every month, starting from
12-day tours to 3-month Pilgrimages, or evne longer!
VARANASI - HARIDWAR - RISHIKESH -
RAMESHWARAM - MATHURA - GOVERDHAN -

VRINDAVAN - DWARKA - SOUTH INDIA TEMPLE TOURS, and any location you select.
VISIT OUR FACEBOOK PAGE:
https://www.facebook.com/CheapCaribbeanFun
and our WEBSITE:
http://cheapcaribbeanfun.com
Also available are:
- YOGA vacations - for students and teachers
- adventure tours
- wedding/honeymoon/anniversary/romantic vacations
- multi-country tours e.g. India & Nepal or Tibet or Dubai or Sri Lanka or countries
in Europe, or Bali..... we can customise any multi-country tour.
Adequate Shopping time allocated in every major city on tours - malls & street shopping!
Customized Tours are available every day, every week, every month throughout 2019 and 2020.

For details & info on this tour and our other India tours, call us 1 868 687-7529 or email your inquiries with your contact info to info@CheapCaribbeanFun.com
Discounts for families, groups, organizations, mandirs, swamis & pandits, and tour organizers.
Contact us for more info on our other tours:
- AFRICA SAFARI Tours
- EUROPEAN Tours
- SOUTH & CENTRAL AMERICA Tours
- FAR EAST Tours (China, Bali, Japan, Vietnam, Cambodia)
- or tours to any part of the world!
VISIT OUR FACEBOOK PAGE:
https://www.facebook.com/CheapCaribbeanFun
and our WEBSITE:
http://cheapcaribbeanfun.com
VISIT OUR FACEBOOK PAGE:
https://www.facebook.com/CheapCaribbeanFun
and our WEBSITE:
http://cheapcaribbeanfun.com